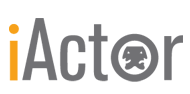 Close Window

Help

Print

Preview Principal Resume
Geoffrey Gould
SAG-AFTRA
Circle Talent Associates
310-496-4501
Video Clips:
Physical Characteristics:
Gender: Male
Height: 5' 7"
Hair: Brown
Eyes: Hazel
Bust/Chest: 33"
Waist: 34"
Hips: 34"
Body Type(s): Average, Slim
Portrayable Age: 45 years - 59 years
Portrayable Ethnicities: British, Caucasian/White, Scottish
Disability Information:
Experience:
Immersive Theater
The Tension Experience: Ascension
Supporting
Darren Lynn Bousman, director, co-writer
Film
Everything
Lead Principal
Parallax; Jeffery Williams, director
The Pride of Strathmoor
Lead Principal
Einar Baldvin, director, writer, animator
Consumpion
Supporting Principal
Iodine Sky Productions; Brandon Scullion, director
Television
The Practice
Day Player Principal
David E. Kelley Productions; Leslie Libman director
Commercial
A-List Family "Gym"
Supporting Principal
AT&T; Chris Hooper, director
Pet Crazy
Principal
Pedigree for 2009 Super Bowl; Ole Kristian Krogstad and Patrick von Krusenstjerna, directors
Mooch
Lead Principal
Spec commercial; Adam Goldstein, director
Be Careful What You Wish For
Lead Principal
Amazon Theatre [amazon.com], Henrik Sundgren [ACME], director
Stadium
Supporting Principal
Halls; Jeffrey Gorman, director
Botulism!
Supporting Principal
Game Show Network; Roman Coppola, director
Line-Up
Supporting Principal
AmeriTech cellular
Heaven & Hell
Supporting Principal
Cardinal Beer
Stray dog
Supporting Principal
Volvo
Credits
Actor Bio
Habitually early for shoots, interviews and auditions, Geoffrey feels it's better to be an hour early than a minute late.
An east coast transplant, Geoffrey Gould grew up on the stage in northern NJ; since moving to California much of his principal work has been commercials (including but not limited to the voted high-ranking 2009 Pedigree Superbowl spot as an ostrich-chased mailman), and scores of student films, and a Day Player gig for "The Practice" where he worked opposite Sharon Stone.
Geoffrey worked every performance of the highly well-received Darren Lynn Bousman immersive theater "The Tension Experience: Ascension" production.
Geoffrey solo-voiced the 2015 Slamdance Jury Award-winning Best Animated film "The Pride of Strathmoor."
Geoffrey played Patrick, an integral supporting role in Brandon Scullion's horror film "Consumption" (now on DVD), Geoffrey played the lead in the dark fantasy 2017 feature "Everything." Geoffrey feels the story is the star, and takes direction so that the director and producers' vision is what's on the screen.
Geoffrey is also a comedy writer, his well-received sketch-like short film scripts workshopped with WeMakeMovies.org group.

Skills and Training:
Special Skills
Animal Handler, Bowler, Horseback Rider, Skier-Snow, Swimmer